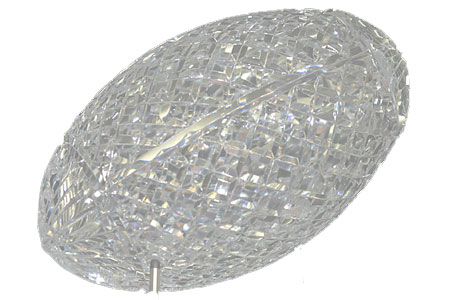 The latest incarnation of the National Championship trophy
Since OSU football began in 1890, the Buckeyes have had dozens of great teams. Only some of them, though, have been able to weather the season and claim the National Championship.
Usual lists of national titles are based on the various polls that have been conducted by the AP, UPI, ESPN, etc. I don't buy that. The championship should be determined on the field, not in the minds' of writers. If two teams have identical records, it is silly to say that one is the National Champ and the other is not. Based on these principles, I have come up with my own list of national titles won by Ohio State. Beginning in 1899 and ending just two days after I write this on January 5, 2003, the Buckeyes have captured 16 national titles.